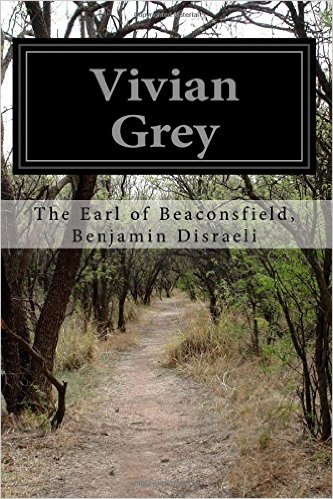 Vivian Grey is the first novel written by Disraeli.  It was published anonymously in 1826.
The novel depicts the life of Vivian Grey as he grows up and attempts to succeed in the world of politics.   The novel has autobiographical elements and is also a satire on the social and political life of the time.  Its publication caused quite a stir as the members of London society tried to deduce the name of the author.
The praise of a fool is incense to the wisest of us. ~ Vivian Grey by Benjamin Disraeli
More about Vivian Grey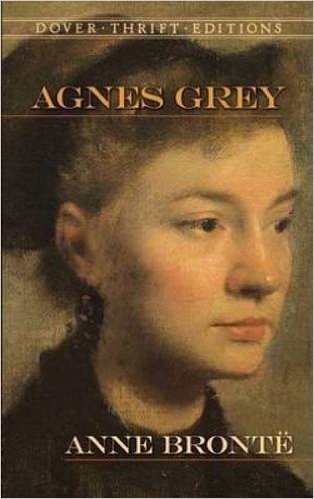 Agnes Grey was published in 1847 under Anne's pen name of Action Bell.  A second edition of the novel was printed in 1850. The second version of the book was edited by Anne's sister, Charlotte Bronte.
The story follows Agnes Grey, a governess, as she works for well-to-do English families.  Anne herself worked as a eagerness for five years so the novel is partly autobiographical.  The novel deals with the precarious nature of being a governess and how that affected women in that position.
But our wishes are like tinder: the flint and steel of circumstances are continually striking out sparks, which vanish immediately, unless they chance to fall upon the tinder of our wishes; then, they instantly ignite, and the flame of hope is kindled in a moment.  ~ Agnes Grey by Anne Bronte
More about Agnes Grey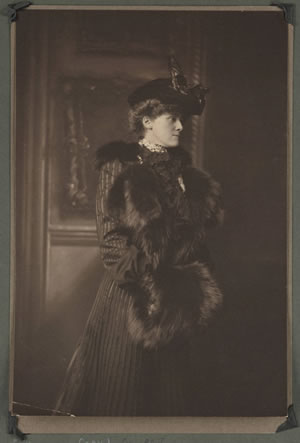 Edith Wharton was an American novelist, short story writer, and designer. She's best knows for her Pulitzer-winning novel, The Age of Innocence as well as Ethan Frome and The House of Mirth.
Edith Newbold Jones was born in New York City in 1862.  Her family was wealthy.  In fact the saying "keeping up with the Joneses" is said to refer to her father's family.
She was always interested in writing.  Wharton began her first novel at eleven.  When she was 15 she was published for the first time.  (It was a translation of a German poem.) Later she would go on to write fifteen novels, seven novellas, eighty-five short stores as well as poems and non-fiction.
In 1885 she married Edward (Teddy) Robbins Wharton.  He shared her love of travel. Sadly, their travels ceased because of Edward's acute depression.  Later his metal health grew worse.  Edith divorced him in 1913 after 28 years of marriage.
During World War One she lived in Paris and was involved in humanitarian projects.   In 1914 Wharton opened a workroom for unemployed women that provided food and employment.  She was involved in the American Hostels for Refugees organization as well as the Children of Flanders Rescue Committee.
Edith Wharton knew many of the well-known people of her time.  This includes Henry James, Sinclair Lewis, Theodore Roosevelt, Bernard Berenson, and Kenneth Clark.
"Half the trouble in life is caused by pretending there isn't any." ~ The House of Mirth by Edith Wharton
Novels and Novellas by Edith Wharton
The Touchstone, 1900
The Valley of Decision, 1902
Sanctuary, 1903
The House of Mirth, 1905
Madame de Treymes, 1907
The Fruit of the Tree, 1907
Ethan Frome, 1911
The Reef, 1912
The Custom of the Country, 1913
Bunner Sisters, 1916
Summer, 1917
The Marne, 1918
The Age of Innocence, 1920
The Glimpses of the Moon, 1922
A Son at the Front, 1923
Old New York: False Dawn, The Old Maid, The Spark, New Year's Day, 1924
The Mother's Recompense, 1925
Twilight Sleep, 1927
The Children, 1928
Hudson River Bracketed, 1929
The Gods Arrive, 1932
The Buccaneers, 1938 (unfinished)
Fast and Loose: A Novelette, 1938 (written in 1876–1877)
More About Edith Wharton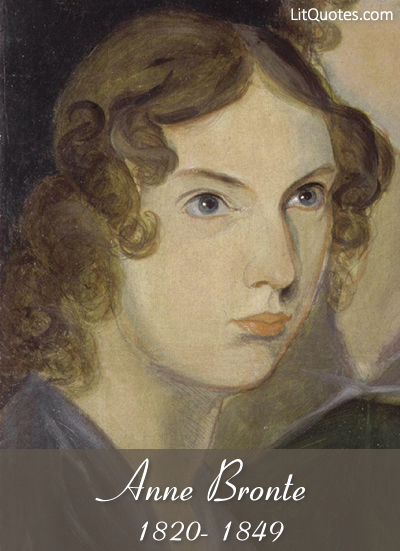 Anne Bronte was an English novelist and poet.  She's best known as the author of The Tenant of Wildfell Hall and Agnes Grey.
Anne worked as a governess.  She was employed by the Ingham family at Blake Hall and later by the Robinson family at Thorp Green Hall.   The Hall was the inspiration for Horton Lodge in Agnes Grey.
Anne and her sisters Charlotte and Emily were all writers. In 1846 their joint work,  Poems by Currer, Ellis, and Acton Bell  was published.  Anne was Action Bell.  Charlotte was Currer Bell and Emily was Action Bell. The pseudonyms hid the sisters' gender while preserving their initials.
September of 1848 through May of 1849 was a dark time for the Bronte family.  Bramwell Bronte, the only boy of the Bronte siblings, passed away in September.  Emily Bronte passed in December of 1848.  Lastly, Anne passed away in May of 1849. Her final poem was entitled A dreadful darkness closes in.
The end of religion is not to teach us how to die, but how to live. ~ Agnes Grey by Anne Bronte
More About Anne Bronte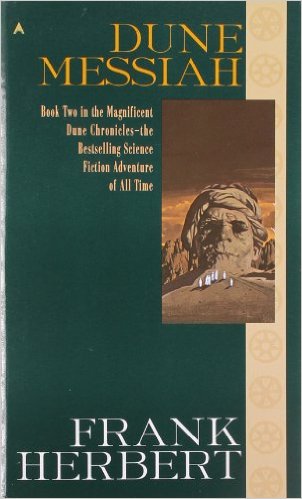 Dune Messiah, by Frank Herbert, is the second of six books in the Dune series of novels. It was serialized in Galaxy magazine in 1969 and published as a novel in 1970.
Some fans of the first novel, Dune,  were surprised by Dune Messiah.  Dune contains a lot of action and adventure.  Dune Messiah deals more with political intrigue and internal character development.
I interviewed a fan of Dune for this blog post.  He said this about Dune Messiah.  "I read that Frank Herbert was suspicious of charismatic leaders and thought they were dangerous.  So in Dune Messiah he tore down Paul, the hero of Dune . . . I loved Dune, but didn't get through Dune Messiah the first time.  I read it years later and liked it more, but Dune is still my favorite of the series."
There are problems in this universe for which there are no answers. ~ Dune Messiah by Frank Herbert
Get the book at Amazon – Dune Messiah (The Dune Chronicles, Book 2)
A Midsummer Night's Dream is probably Shakespeare's most popular comedy.  It's believed that he wrote the play between 1590 and 1597.
The play focuses on the marriage of Theseus, the Duke of Athens, and Hippolyta, the Amazon Queen. Throw in a bunch of Athenians, some fairies and an acting troupe and you've got A Midsummer Night's Dream.
Love looks not with the eyes, but with the mind;
And therefore is wing'd Cupid painted blind. ~ A Midsummer Night's Dream by William Shakespeare
More About A Midsummer Night's Dream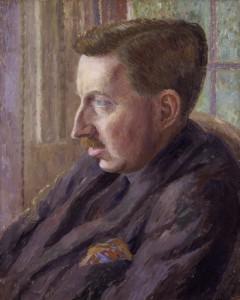 Edward Morgan Forster, known as E. M. Forster, was an English writer.  His best known works include A Room with a View, Howards End and A Passage to India.
Forster was born on January 1, 1879.  Sadly, his father died  of tuberculosis in 1880. Forster was raised by his mother and his paternal aunts.
Forster inherited a great deal of money from a paternal aunt  who passed away in 1887.
In the 1930s and 1940s Forster was a broadcaster on BBC Radio
Forster died of a stroke on June 7, 1970 in Coventry. He was 91.
Maurice was published posthumously. Its homosexual themes caused some controversy as Forster's sexual preferences weren't widely known previously.
Life is easy to chronicle, but bewildering to practice. ~ A Room With A View by E. M. Forster
Novels by E. M. Forster
Where Angels Fear to Tread (1905)
The Longest Journey (1907)
A Room with a View (1908)
Howards End (1910)
A Passage to India (1924)
Maurice (written in 1913–14, published posthumously in 1971)
More About E. M. Forster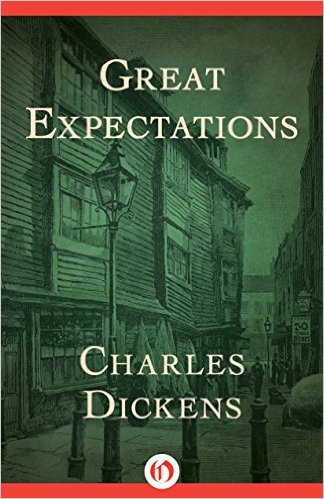 Great Expectations was the thirteenth novel that Charles Dickens wrote.  In the UK the novel was published in weekly installments in All the Year Round from December of 1860 until August 1861.  Harper's Weekly, in the United States, published installments of the novel from November 1860 through August of 1861.
All the Year Round was founded by Dickens. Its first issue was printed on April 30, 1859. The publication featured serialized novels.  In fact, the first novel it featured was Dickens's A Tale of Two Cities.
In October of 1860 sales of All the Year Round were declining.  The featured novel, A Day's Ride by Charles Lever, wasn't very popular.  In order to boost sales, Dickens adapted Great Expectations, originally planned for publication in another format, to be published in All the Year Round.  His plan worked and sales for the publication increased.
"Suffering has been stronger than all other teaching, and has taught me to understand what your heart used to be. I have been bent and broken, but – I hope – into a better shape." ~ Great Expectations by Charles Dickens
More About Great Expectations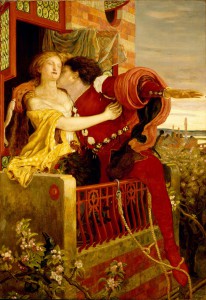 Romeo and Juliet is a tragedy written by William Shakespeare.  No one knows when Shakespeare wrote the play, but it first appeared in print in 1597.
The play features two star-crossed lovers whose deaths reconcile their feuding families.  It was among Shakespeare's most popular plays during his lifetime.  Along with Hamlet, it is one of his most frequently performed plays.
"But soft! What light through yonder window breaks?
It is the East, and Juliet is the sun!
Arise, fair sun, and kill the envious moon,
who is already sick and pale with grief
That thou her maid art far more fair than she." ~ Romeo and Juliet by William Shakespeare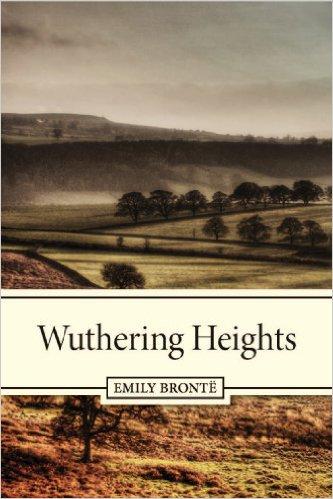 Wuthering Heights, by Emily Bronte, was published in 1847 under the pen name of Ellis Bell.  The novel was written between October 1845 and June 1846.
Bronte died in 1848 and Wuthuring Heights is her only novel. The review from the Atlas is typical of the response to the novel at the time of its publication.
Wuthering Heights is a strange, inartistic story. There are evidences in every chapter of a sort of rugged power—an unconscious strength—which the possessor seems never to think of turning to the best advantage. The general effect is inexpressibly painful. We know nothing in the whole range of our fictitious literature which presents such shocking pictures of the worst forms of humanity.
More About Wuthering Heights
If all else perished, and he remained, I should still continue to be; and if all else remained, and he were annihilated, the universe would turn to a mighty stranger. ~ Wuthering Heights by Emily Bronte