Here's a quote photo to share with friends and family.  I've also posted it on the LitQuotes Facebook page as well as our new Google Plus page for easier sharing.
"The past and the present are within the field of my inquiry, but what a man may do in the future is a hard question to answer." ~  The Hound of the Baskervilles by Sir Arthur Conan Doyle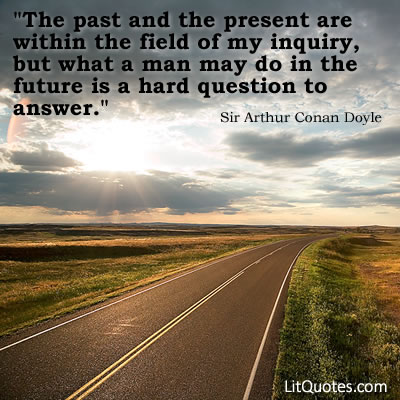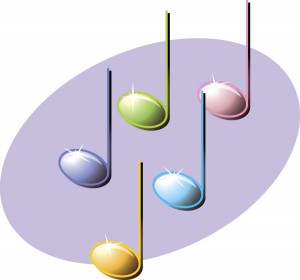 "I do hate singing before that sort of audience. It is like giving them your soul to look at, and you don't want them to see it. It seems indecent. To my mind, music is the most REVEALING thing in the world." ~  The Rosary by Florence L. Barclay
For his part, every beauty of art or nature made him thankful as well as happy, and that the pleasure to be had in listening to fine music, as in looking at the stars in the sky, or at a beautiful landscape or picture, was a benefit for which we might thank Heaven as sincerely as for any other worldly blessing. ~  Vanity Fair by William Makepeace Thackeray
At a single strain of music, the scent of a flower, or even one glimpse of a path of moonlight lying fair upon a Summer sea, the barriers crumble and fall. Through the long corridors the ghosts of the past walk unforbidden, hindered only by broken promises, dead hopes, and dream-dust. ~  Old Rose and Silver by Myrtle Reed
"Your voice and music are the same to me." ~  The Haunted Man by Charles Dickens
She made up her mind to tell them to play loud–there was a lot of music in a cornet, if the man would only put his soul into it. ~  The Forsyte Saga by John Galsworthy
"I think I should have no other mortal wants, if I could always have plenty of music. It seems to infuse strength into my limbs, and ideas into my brain. Life seems to go on without effort, when I am filled with music." ~  The Mill on the Floss by George Eliot
"And now, Doctor, we've done our work, so it's time we had some play. A sandwich and a cup of coffee, and then off to violin-land, where all is sweetness and delicacy and harmony, and there are no red-headed clients to vex us with their conundrums." ~  The Red-Headed League by Sir Arthur Conan Doyle
see all of the music quotes from literature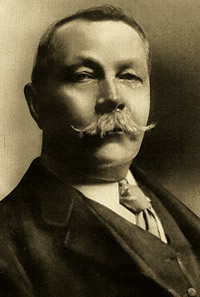 April Fools Day seems like an appropriate time to talk about one of the early successes of Sir Arthur Conan Doyle's career, J. Habakuk Jephson's Statement.
The short story is a work of fiction.  However it's based on a true story, the maritime mystery of the Mary Celeste. In 1872 the Mary Celeste was spotted  by the crew of the British brigantine Dei Gratia.  The Mary Celeste seemed to be in trouble. Some of her sails were missing while others flapped uselessly in the wind. Most alarming of all was the fact that there was no one at the wheel!
The Mary Celeste was boarded and found to be relatively undamaged.  The cargo was intact. There was plenty of food and water aboard. However there was no sign of  the crew.  Not a soul was on board.  To this day no one knows what happened to the crew of the Mary Celeste.
J. Habakuk Jephson's Statement was published anonymously.  In it, Conan Doyle wrote about an abandoned vessel named the Marie Celeste. The story tells how the ship was commandeered and sailed to Africa.  Later the passengers and crew were murdered.
The problem was that the story was so vivid that some people mistook it for an article.  They thought they were reading a piece of investigative journalism.  It caused quite an uproar.
Other people reading the tale understood that it was a work of fiction.  However it drew a lot of attention when hundreds of readers thought that they recognized the writing style of the anonymous author.  They suspected that the author was none other than Robert Louis Stevenson.
You can get more details about J. Habakuk Jephson's Statement at our partner site,
The Chronicles of Sir Arthur Conan Doyle. 
Out of all the t-shirts, mugs, buttons, magnets, cards and other assorted merchandise in the LitQuotes gift shop, what's the single most popular item?   Let me rephrase that.  What's by FAR the most popular item at the gift shop?  It's this Sherlock Holmes themed license plate frame . . .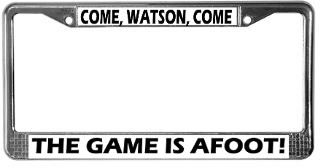 Let me know if you can think of any other phrases you'd like to see on license plate frames at the LitQuotes gift shop.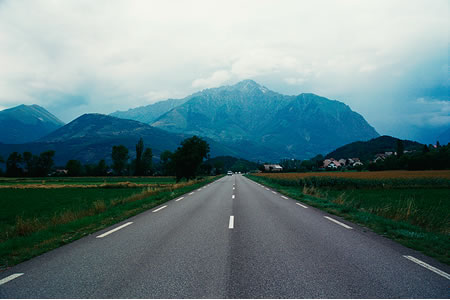 So much of life is about perspective isn't it?  You think you're having a bad day and then you narrowly avoid a car accident.  It turns out to be a very, very lucky day.
You're surprised to hear about a friend's divorce.  You always thought they were so happy. Nope.  That was just how it looked from the outside.
You look out the window and see a snowy, cold afternoon.  Your child looks out the window and sees their world transformed into a beautiful, white fantasy.
Perspective.  It's the difference between living your life and just getting through your life.
One never can tell from the sidewalk just what the view is to some one on the inside, looking out. ~  Knocking the Neighbors by George Ade
Come what may, I am bound to think that all things are ordered for the best; though when the good is a furlong off, and we with our beetle eyes can only see three inches, it takes some confidence in general principles to pull us through. ~  The Stark Munro Letters by Sir Arthur Conan Doyle
"When you consider things like the stars, our affairs don't seem to matter very much, do they?" ~  Night and Day by Virginia Woolf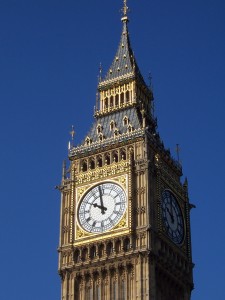 "I think that I may go so far as to say, Watson, that I have not lived wholly in vain," he remarked. "If my record were closed to-night I could still survey it with equanimity. The air of London is the sweeter for my presence." ~  The Final Problem by Sir Arthur Conan Doyle
There are houses whose souls have passed into the limbo of Time, leaving their bodies in the limbo of London. ~  The Forsyte Saga by John Galsworthy
"If you lived in London, where the whole system is one of false good-fellowship, and you may know a man for twenty years without finding out that he hates you like poison, you would soon have your eyes opened. There we do unkind things in a kind way: we say bitter things in a sweet voice: we always give our friends chloroform when we tear them to pieces." ~  You Never Can Tell by George Bernard Shaw
London was beginning to illuminate herself against the night. Electric lights sizzled and jagged in the main thoroughfares, gas-lamps in the side streets glimmered a canary gold or green. ~  Howards End by E. M. Forster
All day the wind had screamed and the rain had beaten against the windows, so that even here in the heart of great, hand-made London we were forced to raise our minds for the instant from the routine of life and to recognise the presence of those great elemental forces which shriek at mankind through the bars of his civilisation, like untamed beasts in a cage. ~  The Five Orange Pips by Sir Arthur Conan Doyle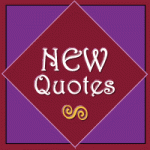 Today I added over 40 new quotes to the database.  Here are my favorite quotes from the new batch. If you have a quote that you'd like to see added, feel free to contribute a quote.
To Sherlock Holmes she is always the woman. I have seldom heard him mention her under any other name. ~ A Scandal in Bohemia by Sir Arthur Conan Doyle
"This looks like one of those unwelcome social summonses which call upon a man either to be bored or to lie." ~ The Adventure of the Noble Bachelor by Sir Arthur Conan Doyle
"Instinct is a marvellous thing," mused Poirot. "It can neither be explained nor ignored." ~ The Mysterious Affair at Styles by Agatha Christie
The longest way must have its close,—the gloomiest night will wear on to a morning. ~ Uncle Tom's Cabin by Harriet Beecher Stowe
Anne was always glad in the happiness of her friends; but it is sometimes a little lonely to be surrounded everywhere by a happiness that is not your own. ~ Anne of the Island by Lucy Maud Montgomery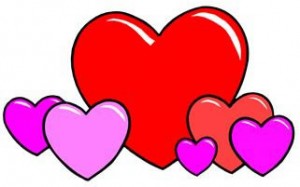 It can sometimes be hard to come up with just the right words.  If you're looking for some quotes to add to a Valentine's Day card or letter, you know just what I mean.   Not to worry.  These ten love  quotes from literature will help.
"Love comforteth like sunshine after rain." ~  Venus and Adonis by William Shakespeare
"Love knows not distance; it hath no continent; its eyes are for the stars." ~  Parables Of A Province by Gilbert Parker
The winds were warm about us, the whole earth seemed the wealthier for our love. ~  The Amber Gods by Harriet Prescott Spofford
Without, the sun shines bright and the birds are singing amid the ivy on the drooping beeches. Their choice is made, and they turn away hand-in-hand, with their backs to the darkness and their faces to the light. ~  The White Company by Sir Arthur Conan Doyle
"Love has no age, no limit; and no death." ~  The Forsyte Saga by John Galsworthy
"A heart well worth winning, and well won. A heart that, once won, goes through fire and water for the winner, and never changes, and is never daunted." ~  Our Mutual Friend by Charles Dickens
"If I loved you less, I might be able to talk about it more." ~  Emma by Jane Austen
"You are my heart, my life, my one and only thought." ~  The White Company by Sir Arthur Conan Doyle
Love is a flower that grows in any soil, works its sweet miracles undaunted by autumn frost or winter snow, blooming fair and fragrant all the year, and blessing those who give and those who receive. ~  Little Men by Louisa May Alcott
Did my heart love till now? forswear it, sight!
For I ne'er saw true beauty till this night.
Romeo and Juliet by William Shakespeare
See All of Our Love Quotes from Literature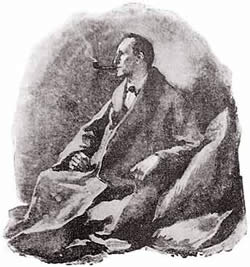 How well do you know your Sherlock Holmes stories?  A quiz at our partner site, The Chronicles of Sir Arthur Conan Doyle, will separate the true Sherlockians from the casual mystery reader.  The quiz features the first lines from 10 stories in The Adventures of Sherlock Holmes.   Your task, should you decide to accept it, is to match the first line of the story to the story title.  Do you dare to take The Adventures of Sherlock Holmes Quiz?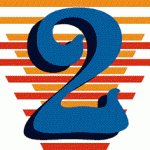 Yesterday I added a new quote topic.  It's called two things as each of the quotes as the  phrase "two things."   You can see all of the two things quotes here.
In the meantime here are some of my favorites:
There are two things that will be believed of any man whatsoever, and one of them is that he has taken to drink. ~  Penrod by Booth Tarkington
"My good fellow," retorted Mr. Boffin, "you have my word; and how you can have that, without my honour too, I don't know. I've sorted a lot of dust in my time, but I never knew the two things go into separate heaps." ~  Our Mutual Friend by Charles Dickens
It is decreed by a merciful Nature that the human brain cannot think of two things simultaneously. ~  The Lost World by Sir Arthur Conan Doyle