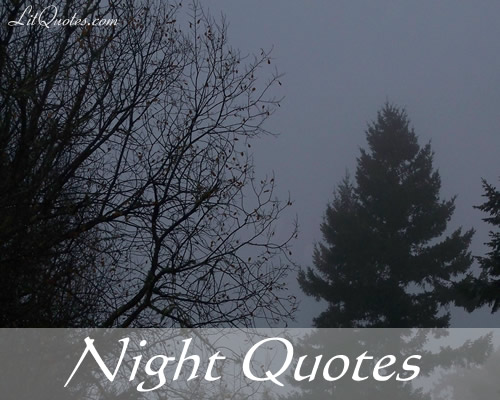 No man knows till he has suffered from the night how sweet and dear to his heart and eye the morning can be. ~ Dracula by Bram Stoker
"The owl, night's herald." ~ Venus and Adonis by William Shakespeare
They never pulled the curtains till it was too dark to see, nor shut the windows till it was too cold. Why shut out the day before it was over? The flowers were still bright; the birds chirped. You could see more in the evening often when nothing interrupted, when there was no fish to order, no telephone to answer. ~ Between the Acts by Virginia Woolf
The longest way must have its close,—the gloomiest night will wear on to a morning. ~ Uncle Tom's Cabin by Harriet Beecher Stowe
In the dead vast and middle of the night. ~ Hamlet, Prince of Denmark by William Shakespeare
At the enchanted metropolitan twilight I felt a haunting loneliness sometimes, and felt it in others–poor young clerks who loitered in front of windows waiting until it was time for a solitary restaurant dinner–young clerks in the dusk, wasting the most poignant moments of night and life. ~ The Great Gatsby by F. Scott Fitzgerald
The cool peace and dewy sweetness of the night filled me with a mood of hope: not hope on any definite point, but a general sense of encouragement and heart-ease. ~ Villette by Charlotte Bronte
Night, the mother of fear and mystery, was coming upon me. ~ The War of the Worlds by H. G. Wells
Once upon a midnight dreary, while I pondered, weak and weary,
Over many a quaint and curious volume of forgotten lore– ~ The Raven by Edgar Allan Poe
With a fierce action of her hand, as if she sprinkled hatred on the ground, and with it devoted those who were standing there to destruction, she looked up once at the black sky, and strode out into the wild night. ~ Dombey and Son by Charles Dickens
Leonard looked at her wondering, and had the sense of great things sweeping out of the shrouded night. But he could not receive them, because his heart was still full of little things. ~ Howards End by E. M. Forster
And when, on the still cold nights, he pointed his nose at a star and howled long and wolflike, it was his ancestors, dead and dust, pointing nose at star and howling down through the centuries and through him. ~ The Call of the Wild by Jack London
"Lead on!" said Scrooge. "Lead on! The night is waning fast, and it is precious time to me, I know. Lead on, Spirit!" ~ A Christmas Carol by Charles Dickens
"Good night, sweet prince, and flights of angels sing thee to thy rest!" ~ Hamlet, Prince of Denmark by William Shakespeare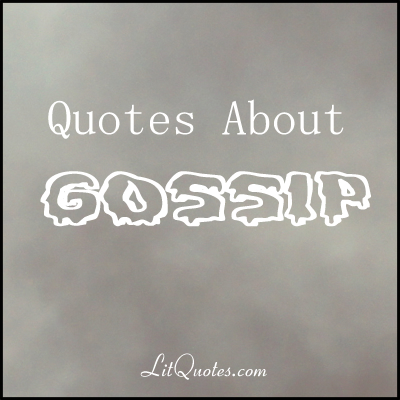 "My own business always bores me to death. I prefer other people's." ~ Lady Windermere's Fan by Oscar Wilde
"Gossip is never fatal, Georgie," he said, "until it is denied." ~ The Magnificent Ambersons by Booth Tarkington
Grace Stepney's mind was like a kind of moral fly-paper, to which the buzzing items of gossip were drawn by a fatal attraction, and where they hung fast in the toils of an inexorable memory. ~ The House of Mirth by Edith Wharton
There was a lady at Santarem–but my lips are sealed. It is the part of a gallant man to say nothing, though he may indicate that he could say a great deal. ~ The Crime of The Brigadier by Sir Arthur Conan Doyle
The talked-about is always the last to hear the talk. ~ Saint's Progress by John Galsworthy
There are two things that will be believed of any man whatsoever, and one of them is that he has taken to drink. ~ Penrod by Booth Tarkington
"There is only one thing in the world worse than being talked about, and that is not being talked about." ~ The Picture of Dorian Gray by Oscar Wilde
With fake news running wild, how do we know what's true? Here's what William Shakespeare, Herman Melville, George R. R. Martin and others have to say.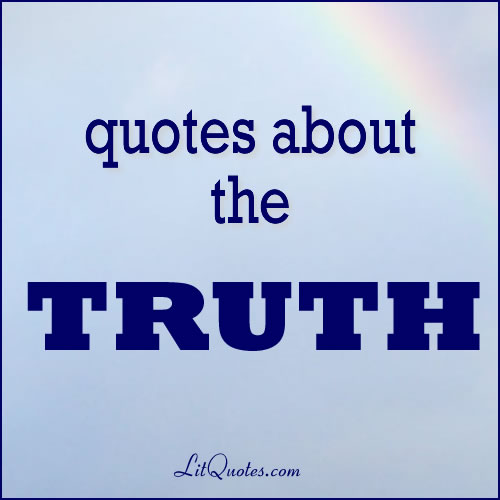 There was a great historian lost in Wolverstone. He had the right imagination that knows just how far it is safe to stray from the truth and just how far to colour it so as to change its shape for his own purposes. ~ Captain Blood by Rafael Sabatini
"Truth is like a thrashing-machine; tender sensibilities must keep out of the way." ~ The Confidence-Man by Herman Melville
You'll find truth in your looking glass, not on the tongues of men. ~ A Feast for Crows by George R. R. Martin
Being in a minority, even a minority of one, did not make you mad. There was truth and there was untruth, and if you clung to the truth even against the whole world, you were not mad. ~ Nineteen Eighty-Four by George Orwell
"It is an old maxim of mine that when you have excluded the impossible, whatever remains, however improbable, must be the truth." ~ The Adventure of the Beryl Coronet by Sir Arthur Conan Doyle
"Journalists say a thing that they know isn't true, in the hope that if they keep on saying it long enough it will be true." ~ The Title by Arnold Bennett
People often claim to hunger for truth, but seldom like the taste when it's served up. ~ A Clash of Kings by George R. R. Martin
"I make no manner of doubt that you threw a very diamond of truth at me, though you see it hit me so directly in the face that it wasn't exactly appreciated, at first." ~ Uncle Tom's Cabin by Harriet Beecher Stowe
Truth is tough. It will not break, like a bubble, at a touch; nay, you may kick it about all day, like a football, and it will be round and full at evening. ~ The Professor at the Breakfast Table by Oliver Wendell Holmes, Sr.
"For truth is truth to the end of reckoning." ~ Measure for Measure by William Shakespeare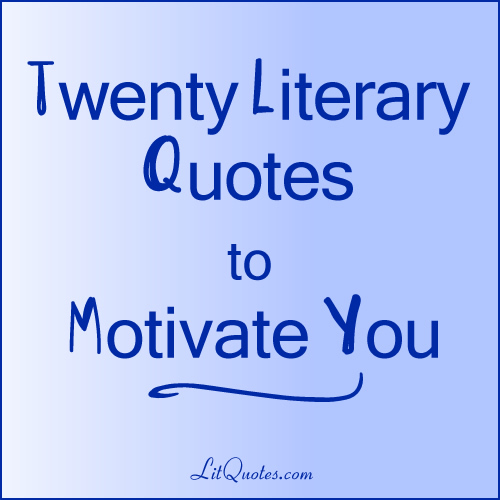 Let's face it.  Life can be tough. To help get you through, here are twenty of the best motivational quotes that literature has to offer . . .
If you need something to worship, then worship life — all life, every last crawling bit of it! We're all in this beauty together! ~ Dune Messiah by Frank Herbert
Even on this small stage we have our two sides, and something might be done by throwing all one's weight on the scale of breadth, tolerance, charity, temperance, peace, and kindliness to man and beast. We can't all strike very big blows, and even the little ones count for something. ~ The Stark Munro Letters by Sir Arthur Conan Doyle
The mind is its own place, and in it self
Can make a Heaven of Hell, a Hell of Heaven. ~ Paradise Lost by John Milton
Out of the night that covers me,
Black as the pit From pole to pole,
I thank whatever gods may be
For my unconquerable soul. ~ Invictus by William Ernest Henley
"I say that the strongest principle of growth lies in human choice." ~ Daniel Deronda by George Eliot
"I hope that real love and truth are stronger in the end than any evil or misfortune in the world." ~ David Copperfield by Charles Dickens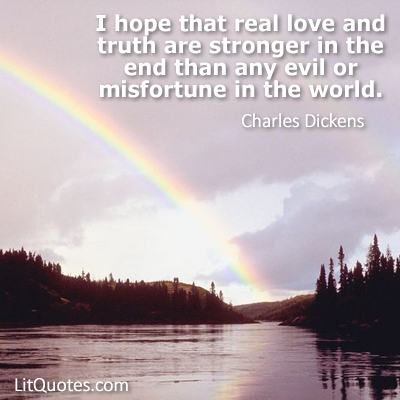 "Look at that sea, girls–all silver and shadow and vision of things not seen. We couldn't enjoy its loveliness any more if we had millions of dollars and ropes of diamonds." ~ Anne of Green Gables by Lucy Maud Montgomery
"I'm not afraid of storms, for I'm learning how to sail my ship." ~ Little Women by Louisa May Alcott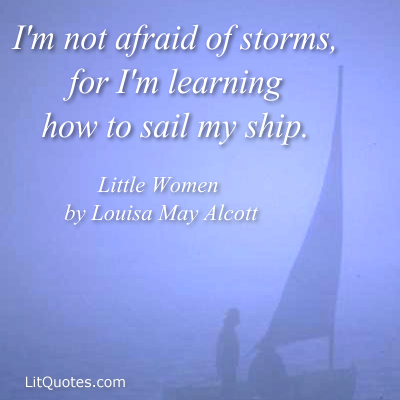 "People are always blaming circumstances for what they are. I don't believe in circumstances. The people who get on in this world are the people who get up and look for the circumstances they want, and, if they can't find them, make them." ~ Mrs. Warren's Profession by George Bernard Shaw
The Sun himself is weak when he first rises, and gathers strength and courage as the day gets on. ~ The Old Curiosity Shop by Charles Dickens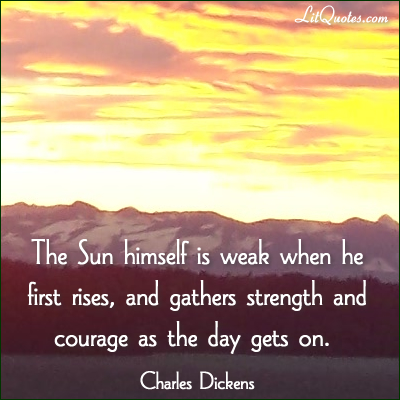 "Nurture your mind with great thoughts. To believe in the heroic makes heroes." ~ Coningsby by Benjamin Disraeli
"As long as the heart beats, as long as body and soul keep together, I cannot admit that any creature endowed with a will has need to despair of life." ~ Journey to the Center of the Earth by Jules Verne
"Love has no age, no limit; and no death." ~ The Forsyte Saga by John Galsworthy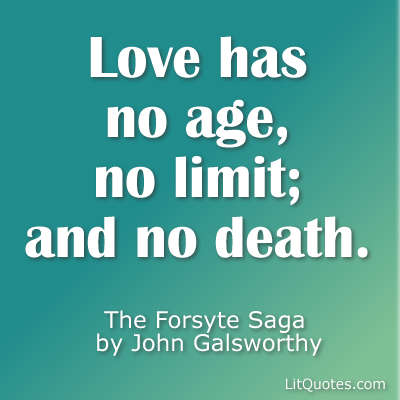 "There are times, young fellah, when every one of us must make a stand for human right and justice, or you never feel clean again." ~ The Lost World by Sir Arthur Conan Doyle
"Virtue is bold, and goodness never fearful." ~ Measure for Measure by William Shakespeare
"The sun does not shine upon this fair earth to meet frowning eyes, depend upon it." ~ Nicholas Nickleby by Charles Dickens
"That is one good thing about this world. . .there are always sure to be more springs." ~ Anne Of Avonlea by Lucy Maud Montgomery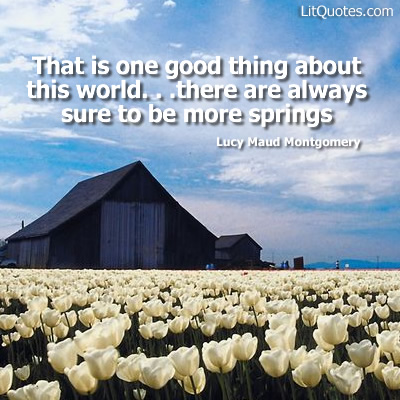 Come what may, I am bound to think that all things are ordered for the best; though when the good is a furlong off, and we with our beetle eyes can only see three inches, it takes some confidence in general principles to pull us through. ~ The Stark Munro Letters by Sir Arthur Conan Doyle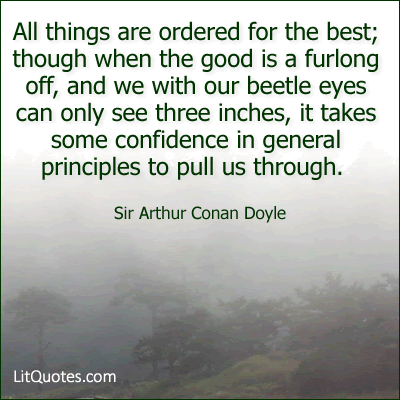 "You know, there are two good things in life, freedom of thought and freedom of action." ~ Of Human Bondage by W. Somerset Maugham
There are dark shadows on the earth, but its lights are stronger in the contrast. ~ The Pickwick Papers by Charles Dickens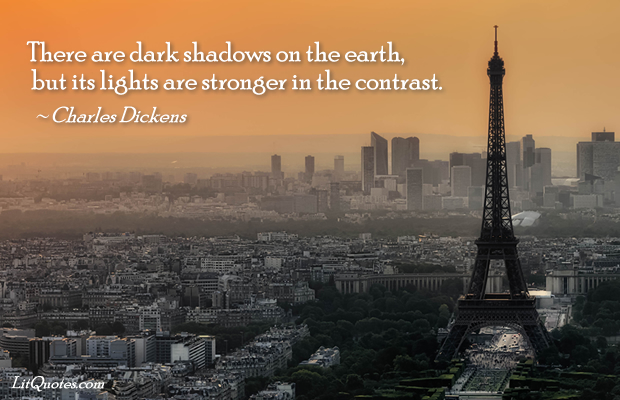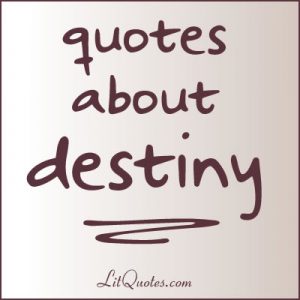 History is a wheel, for the nature of man is fundamentally unchanging. What has happened before will perforce happen again. ~ A Feast for Crows by George R. R. Martin
Can we outrun the heavens? ~ Henry VI, Part Two by William Shakespeare
Were we no better than chessmen, moved by an unseen power, vessels the potter fashions at his fancy, for honour or for shame? ~ Lord Arthur Savile's Crime by Oscar Wilde
Destiny has a constant passion for the incongruous. ~ The Magnificent Ambersons by Booth Tarkington
But often the great cat Fate lets us go only to clutch us again in a fiercer grip. ~ The Curse of Eve by Sir Arthur Conan Doyle
"This whole act's immutably decreed. 'Twas rehearsed by thee and me a billion years before this ocean rolled. Fool! I am the Fates' lieutenant; I act under orders." ~ Moby Dick by Herman Melville
"Men's courses will foreshadow certain ends, to which, if persevered in, they must lead," said Scrooge. "But if the courses be departed from, the ends will change. Say it is thus with what you show me!" ~ A Christmas Carol by Charles Dickens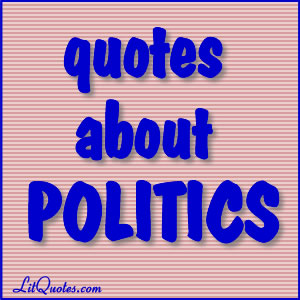 Often I must speak other than I think. That is called diplomacy. ~ Dune Messiah by Frank Herbert
"There is no act of treachery or meanness of which a political party is not capable; for in politics there is no honour." ~ Vivian Grey by Benjamin Disraeli
A drunkard or a gambler may be weaned from his ways, but not a politician. ~ Phineas Redux by Anthony Trollope
He was born to be a senator. He never said anything important, and he always said it sonorously. ~ Elmer Gantry by Sinclair Lewis
"There is no gambling like politics." ~ Endymion by Benjamin Disraeli
"You see my kind of loyalty was loyalty to one's country, not to its institutions or its office-holders. The country is the real thing, the substantial thing, the eternal thing; it is the thing to watch over, and care for, and be loyal to; institutions are extraneous." ~ A Connecticut Yankee in King Arthur's Court by Mark Twain
A drunkard or a gambler may be weaned from his ways, but not a politician. ~ Phineas Redux by Anthony Trollope
From politics, it was an easy step to silence. ~ Northanger Abbey by Jane Austen
"The world is wearied of statesmen; whom democracy has degraded into politicians." ~ Lothair by Benjamin Disraeli
And he gave it for his opinion, "that whoever could make two ears of corn, or two blades of grass, to grow upon a spot of ground where only one grew before, would deserve better of mankind, and do more essential service to his country, than the whole race of politicians put together." ~ Gulliver's Travels by Jonathan Swift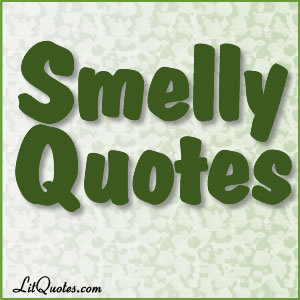 "I love to smell flowers in the dark," she said. "You get hold of their soul then." ~ Anne's House of Dreams by Lucy Maud Montgomery
It smells like the left wing of the day of judgment. ~ Moby Dick by Herman Melville
The mutable, rank-scented many . . . ~ Coriolanus by William Shakespeare
"I wish we could see perfumes as well as smell them. I'm sure they would be very beautiful." ~ Anne of the Island by Lucy Maud Montgomery
"The rankest compound of villainous smell that ever offended nostril." ~ The Merry Wives of Windsor by William Shakespeare
"Don't you love heavy fragrances, faint with sweetness, ravishing juices of odor, heliotropes, violets, water-lilies,–powerful attars and extracts that snatch your soul off your lips?" ~ The Amber Gods by Harriet Prescott Spofford
"What's in a name? That which we call a rose
By any other name would smell as sweet." ~ Romeo and Juliet by William Shakespeare
"Our highest assurance of the goodness of Providence seems to me to rest in the flowers. All other things, our powers, our desires, our food, are all really necessary for our existence in the first instance. But this rose is an extra. Its smell and its color are an embellishment of life, not a condition of it. It is only goodness which gives extras, and so I say again that we have much to hope from the flowers." ~ The Naval Treaty by Sir Arthur Conan Doyle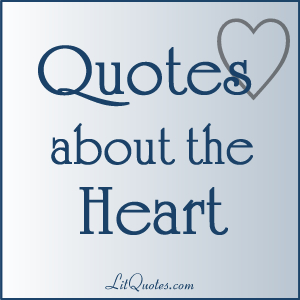 These are some of the sweetest quotes about hearts from literature.
"Friendship, I fancy, means one heart between two." ~ Diana of the Crossways by George Meredith
Life's more than breath and the quick round of blood;
It is a great spirit and a busy heart. ~ Festus by Philip James Bailey
Men who look on nature, and their fellow-men, and cry that all is dark and gloomy, are in the right; but the sombre colours are reflections from their own jaundiced eyes and hearts. The real hues are delicate, and need a clearer vision. ~ Oliver Twist by Charles Dickens
Maybe, he thought, there aren't any such things as good or bad friends – maybe there are just friends, people who stand by you when you're hurt and who help you feel not so lonely. Maybe they're always worth being scared for, and hoping for, and living for. Maybe worth dying for, too, if that's what has to be. No good friends. No bad friends. Only people you want, need to be with; people who build their houses in your heart. ~ It by Stephen King
She had found her heart at last. Never having known its worth till now, she had never known the worth of his. ~ Barnaby Rudge by Charles Dickens
"I carry my own church about under my own hat," said I. "Bricks and mortar won't make a staircase to heaven. I believe with your Master that the human heart is the best temple." ~ The Stark Munro Letters by Sir Arthur Conan Doyle
Heaven knows we need never be ashamed of our tears, for they are rain upon the blinding dust of earth, overlying our hard hearts. ~ Great Expectations by Charles Dickens

"To win back my youth, Gerald, there is nothing I wouldn't do—except take exercise, get up early, or be a useful member of the community." ~ A Woman of No Importance by Oscar Wilde
"I always say beauty is only sin deep." ~ Reginald by Saki
It is the necessary nature of a political party in this country to avoid, as long as it can be avoided, the consideration of any question which involves a great change. ~ Phineas Redux by Anthony Trollope
The world is a stage, but the play is badly cast. ~ Lord Arthur Savile's Crime by Oscar Wilde
"Prophecy is like a half-trained mule," he complained to Jorah Mormont. "It looks as though it might be useful, but the moment you trust in it, it kicks you in the head." ~ A Dance with Dragons by George R. R. Martin
You can't expect the fatted calf to share the enthusiasm of the angels over the prodigal's return. ~ Reginald by Saki
Fox terriers are born with about four times as much original sin in them as other dogs are. ~ Three Men in a Boat by Jerome K. Jerome
Discovering that priests were infinitely more attentive when she was in process of losing or regaining faith in Mother Church, she maintained an enchantingly wavering attitude. ~ This Side of Paradise by F. Scott Fitzgerald
"This looks like one of those unwelcome social summonses which call upon a man either to be bored or to lie." ~ The Adventure of the Noble Bachelor by Sir Arthur Conan Doyle
"Morality is simply the attitude we adopt towards people whom we personally dislike." ~ An Ideal Husband by Oscar Wilde
In one respect at least the Martians are a happy people; they have no lawyers. ~ A Princess of Mars by Edgar Rice Burroughs
"I discovered early that crying makes my nose red, and the knowledge has helped me through several painful episodes." ~ The House of Mirth by Edith Wharton
In all the thousands of times I have asked other people for advice, I never yet got the advice I wanted. ~ Armadale by Wilkie Collins
A story with a moral appended is like the bill of a mosquito. It bores you, and then injects a stinging drop to irritate your conscience. ~ Strictly Business by O. Henry
Mrs. Bittacy rustled ominously, holding her peace meanwhile. She feared long words she did not understand. Beelzebub lay hid among too many syllables. ~ The Man Whom the Trees Loved by Algernon Blackwood
"Unbidden guests
Are often welcomest when they are gone." ~ Henry VI, Part One by William Shakespeare
The bishop did not whistle: we believe that they lose the power of doing so on being consecrated. ~ The Warden by Anthony Trollope
What the eye does not see, the stomach does not get upset over. ~ Three Men in a Boat by Jerome K. Jerome
I don't want to repeat my innocence. I want the pleasure of losing it again. ~ This Side of Paradise by F. Scott Fitzgerald
Unless one is a genius, it is best to aim at being intelligible. ~ Dolly Dialogues by Anthony Hope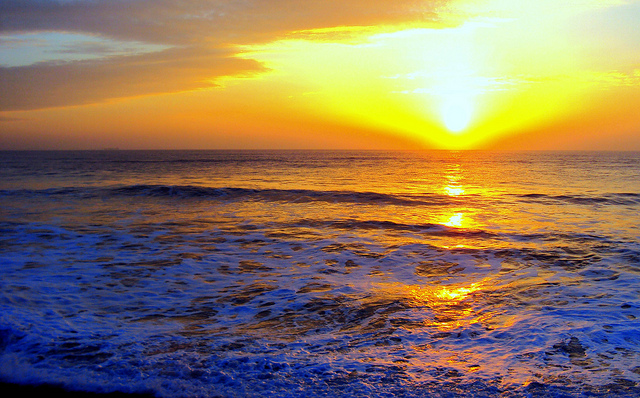 "The sea is everything. It covers seven tenths of the terrestrial globe. Its breath is pure and healthy. It is an immense desert, where man is never lonely, for he feels life stirring on all sides." ~ 20,000 Leagues Under the Sea by Jules Verne
No mercy, no power but its own controls it. Panting and snorting like a mad battle steed that has lost its rider, the masterless ocean overruns the globe. ~ Moby Dick by Herman Melville
And then, the unspeakable purity – and freshness of the air! There was just enough heat to enhance the value of the breeze, and just enough wind to keep the whole sea in motion, to make the waves come bounding to the shore, foaming and sparkling, as if wild with glee. ~ Agnes Grey by Anne Bronte
The sigh of all the seas breaking in measure round the isles soothed them; the night wrapped them; nothing broke their sleep, until, the birds beginning and the dawn weaving their thin voices in to its whiteness. ~ To the Lighthouse by Virginia Woolf
"Look at that sea, girls–all silver and shadow and vision of things not seen. We couldn't enjoy its loveliness any more if we had millions of dollars and ropes of diamonds." ~ Anne of Green Gables by Lucy Maud Montgomery