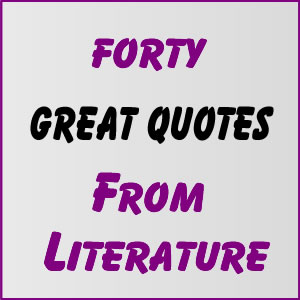 Need some advice or perspective?  Here are 40 great quotes from literature that may help.  These are some of our favorites from our words of wisdom quote collection.
"We are plain quiet folk and have no use for adventures. Nasty disturbing uncomfortable things! Make you late for dinner!" ~ The Hobbit by J. R. R. Tolkien
"Adventurer" — he that goes out to meet whatever may come. Well, that is what we all do in the world one way or another. ~ Allan Quatermain by H. Rider Haggard
His love of danger, his intense appreciation of the drama of an adventure–all the more intense for being held tightly in–his consistent view that every peril in life is a form of sport, a fierce game betwixt you and Fate, with Death as a forfeit, made him a wonderful companion at such hours. ~ The Lost World by Sir Arthur Conan Doyle
It is in vain to say human beings ought to be satisfied with tranquillity: they must have action; and they will make it if they cannot find it. ~ Jane Eyre by Charlotte Bronte
By this, he seemed to mean, not only that the most reliable and useful courage was that which arises from the fair estimation of the encountered peril, but that an utterly fearless man is a far more dangerous comrade than a coward. ~ Moby Dick by Herman Melville
See More Adventure Quotes from Literature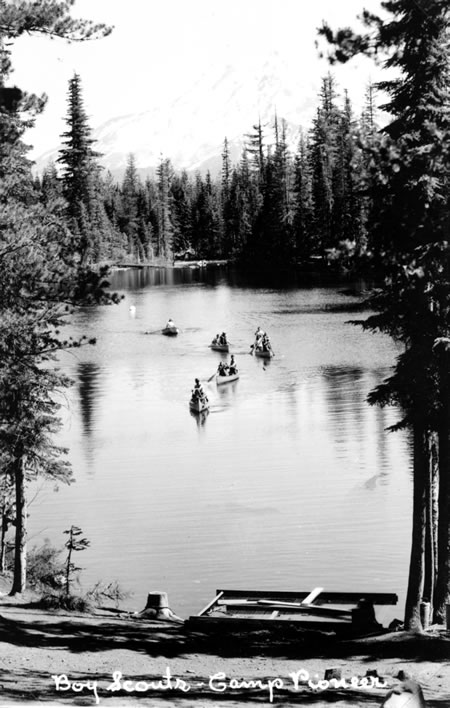 On March 14, 2015 the Immortality Quotes page was added to LitQuotes.   To be alerted to other changes to the site you can like the LitQuotes Facebook page, follow the  LitQuotes Twitter page or check back with our blog.
So is man's heart. The desire to perform a work which will endure, which will survive him, is the origin of his superiority over all other living creatures here below. It is this which has established his dominion, and this it is which justifies it, over all the world. ~ The Mysterious Island by Jules Verne
What is it that sometimes speaks in the soul so calmly, so clearly, that its earthly time is short? Is it the secret instinct of decaying nature, or the soul's impulsive throb, as immortality draws on? Be it what it may, it rested in the heart of Eva, a calm, sweet, prophetic certainty that Heaven was near; calm as the light of sunset, sweet as the bright stillness of autumn, there her little heart reposed, only troubled by sorrow for those who loved her so dearly. ~ Uncle Tom's Cabin by Harriet Beecher Stowe
You know nothing about Hope, that immortal, delicious maiden forever courted forever propitious, whom fools have called deceitful, as if it were Hope that carried the cup of disappointment, whereas it is her deadly enemy, Certainty, whom she only escapes by transformation. ~ Daniel Deronda by George Eliot
"Reputation, reputation, reputation! O, I have lost my reputation! I have lost the immortal part of myself, and what remains is bestial." ~ Othello by William Shakespeare
"So much has religion done for me; turning the original materials to the best account; pruning and training nature. But she could not eradicate nature: nor will it be eradicated 'till this mortal shall put on immortality." ~ Jane Eyre by Charlotte Bronte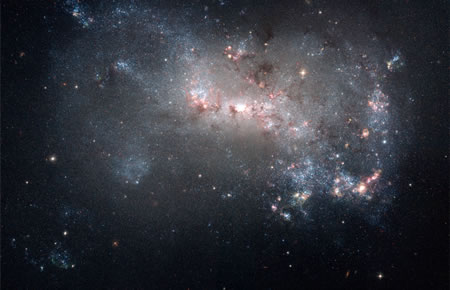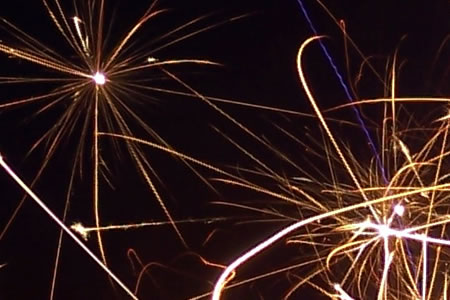 I hope you all have a fun and safe Fourth of July!!  To commemorate the day, here are five quotes about freedom.
Peril, loneliness, an uncertain future, are not oppressive evils, so long as the frame is healthy and the faculties are employed; so long, especially, as Liberty lends us her wings, and Hope guides us by her star. ~ Villette by Charlotte Bronte
She had not known the weight until she felt the freedom! ~ The Scarlet Letter by Nathaniel Hawthorne
"You know, there are two good things in life, freedom of thought and freedom of action." ~ Of Human Bondage by W. Somerset Maugham
"Liberty is worth paying for." ~ 20,000 Leagues Under the Sea by Jules Verne
"I am no bird; and no net ensnares me; I am a free human being with an independent will." ~ Jane Eyre by Charlotte Bronte
See Entire Collection of Freedom Quotes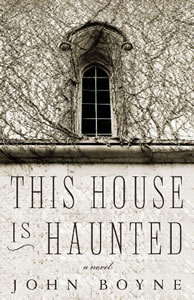 I blame Charles Dickens for the death of my father.
So begins This House is Haunted by John Boyne.  While the novel isn't about Dickens, his name comes up frequently. And those of you that like Dickens's style of writing are sure to adore this scary tale.
In this novel, reminiscent of  Jane Eyre and The Turn of the Screw,  Eliza Caine accepts the position of governess at Gaudline Hall.  But things are a little off at Gaudline Hall.   The children seem to be all on their own. The people in town seem to know a lot more than they're telling.  What is it exactly that they're afraid to say?  Could it relate to the odd feeling that Eliza has about Gaudline Hall?
This is the perfect book for this spooky time of year.
From the moment Eliza rises the following morning, her every step seems dogged by a malign presence that lives within Gaudlin's walls. Eliza realizes that if she and the children are to survive its violent attentions, she must first uncover the hall's long-buried secrets and confront the demons of its past. Clever, captivating, and witty, This House Is Haunted is pure entertainment with a catch.
Conventionality is not morality. Self-righteousness is not religion. To attack the first is not to assail the last. ~ Jane Eyre by Charlotte Bronte
Here's a quote I've always loved.   Feel free to share this with others. I've also posted this on the LitQuotes Facebook page as well as the LitQuotes Google Plus page to make that easier.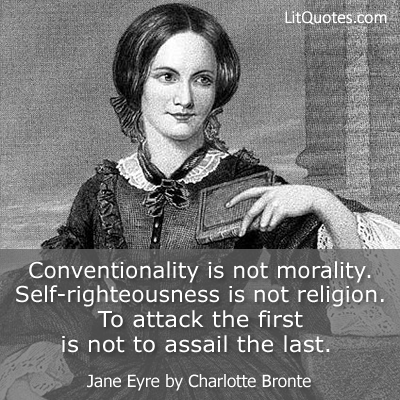 "I would always rather be happy than dignified." ~ Jane Eyre by Charlotte Bronte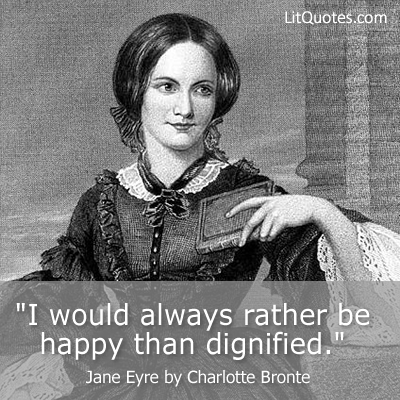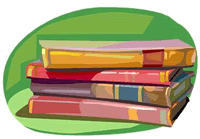 Morning made a considerable difference in my general prospect of Life, and brightened it so much that it scarcely seemed the same. ~  Great Expectations by Charles Dickens
"Self-love, my liege, is not so vile a sin, As self-neglecting." ~  Henry V by William Shakespeare
"Would the world ever have been made if its maker had been afraid of making trouble? Making life means making trouble." ~ Pygmalion by George Bernard Shaw
The mind is its own place, and in it self
Can make a Heaven of Hell, a Hell of Heaven. ~ Paradise Lost by John Milton
"Next to trying and winning, the best thing is trying and failing." ~ Anne of Green Gables by Lucy Maud Montgomery
The world is a looking-glass, and gives back to every man the reflection of his own face. Frown at it, and it will in turn look sourly upon you; laugh at it and with it, and it is a jolly kind companion; and so let all young persons take their choice. ~ Vanity Fair by William Makepeace Thackeray
Conventionality is not morality. Self-righteousness is not religion. To attack the first is not to assail the last. ~ Jane Eyre by Charlotte Bronte
"We learn from failure, not from success!" ~  Dracula by Bram Stoker
It is a fair, even-handed, noble adjustment of things, that while there is infection in disease and sorrow, there is nothing in the world so irresistibly contagious as laughter and good-humour. ~  A Christmas Carol by Charles Dickens
"This above all,–to thine own self be true; and it must follow, as the night the day, thou canst not then be false to any man." ~  Hamlet, Prince of Denmark by William Shakespeare
In honor of Halloween I put together this list of five classic novels that have been rewritten with a different twist.  What happens when classic literature crosses with the horror genre?  You get titles like . . . .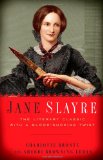 Jane Slayre, our plucky demon-slaying heroine, is a courageous orphan who spurns the detestable vampyre kin who raised her, sets out on the advice of her ghostly uncle to hone her skills as the fearless slayer she's meant to be. When she takes a job as a governess at a country estate, she falls head-over-heels for her new master, Mr. Rochester, only to discover he's hiding a violent werewolf in the attic–in the form of his first wife. Vampyres, zombies, and werewolves transform Charlotte Bronte's unforgettable masterpiece into an eerie paranormal adventure that will delight and terrify.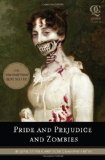 "It is a truth universally acknowledged that a zombie in possession of brains must be in want of more brains."
So begins Pride and Prejudice and Zombies, an expanded edition of the beloved Jane Austen novel featuring all-new scenes of bone-crunching zombie mayhem. As our story opens, a mysterious plague has fallen upon the quiet English village of Meryton—and the dead are returning to life! Feisty heroine Elizabeth Bennet is determined to wipe out the zombie menace, but she's soon distracted by the arrival of the haughty and arrogant Mr. Darcy. What ensues is a delightful comedy of manners with plenty of civilized sparring between the two young lovers—and even more violent sparring on the blood-soaked battlefield.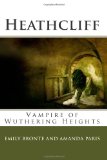 Heathcliff: Vampire of Wuthering Heights starts with a mysterious letter.  Lockwood, a law clerk in London and amateur vampire stalker, must investigate, no matter the peril to himself. Traveling into the misty moors of Yorkshire, Lockwood finds the strange owner of Wuthering Heights, Heathcliff, and becomes trapped in the evil enveloping all of Yorkshire. Driven nearly to madness by his unrequited love for Catherine Earnshaw, Heathcliff roams the moors and is transformed into one of the undead, a vampire. But when he returns to claim his beloved, he finds that she too is forever changed and cannot become one of the undead.  Heathcliff begins a cycle of madness that might satisfy his blood lust, but never his heart's desire. Now he reveals the history of carnage and revenge to his most unwilling listener and next victim…
Heaven knows, we need never be ashamed of our wolfish cravings. . . .
In Grave Expectations bristly, sensitive, and meat-hungry Pip is a robust young whelp, an orphan born under a full moon. Between hunting escaped convicts alongside zombified soldiers, trying not to become one of the hunted himself, and hiding his hairy hands from the supernaturally beautiful and haughty Estella, whose devilish moods keep him chomping at the bit, Pip is sure he will die penniless or a convict like the rest of his commonly uncommon kind.  But then a mysterious benefactor sends him to London for the finest werewolf education money can buy.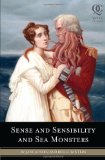 Sense and Sensibility and Sea Monsters expands the original text of the beloved Jane Austen novel with all-new scenes of giant lobsters, rampaging octopi, two-headed sea serpents, and other biological monstrosities. As our story opens, the Dashwood sisters are evicted from their childhood home and sent to live on a mysterious island full of savage creatures and dark secrets. While sensible Elinor falls in love with Edward Ferrars, her romantic sister Marianne is courted by both the handsome Willoughby and the hideous man-monster Colonel Brandon. Can the Dashwood sisters triumph over meddlesome matriarchs and unscrupulous rogues to find true love? Or will they fall prey to the tentacles that are forever snapping at their heels? This masterful portrait of Regency England blends Jane Austen's biting social commentary with ultraviolent depictions of sea monsters biting. It's survival of the fittest—and only the swiftest swimmers will find true love!