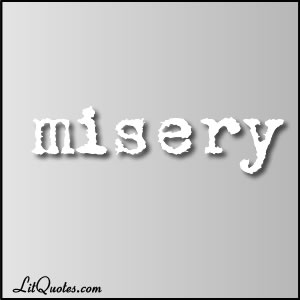 It's not fun to think about, but misery is part of the human condition.
Ah, happiness courts the light, so we deem the world is gay; but misery hides aloof, so we deem that misery there is none. ~ Bartleby, the Scrivener by Herman Melville

The agony of my feelings allowed me no respite; no incident occurred from which my rage and misery could not extract its food. ~ Frankenstein by Mary Shelley
Passion takes no count of time; peril marks no hours or minutes; wrong makes its own calendar; and misery has solar systems peculiar to itself. ~ The True Story of Guenever by Elizabeth Stuart Phelps
Yes, I was a fool, but I was in love, and though I was suffering the greatest misery I had ever known I would not have had it otherwise for all the riches of Barsoom. Such is love, and such are lovers wherever love is known. ~ A Princess of Mars by Edgar Rice Burroughs
There are a set of religious, or rather moral writers, who teach that virtue is the certain road to happiness, and vice to misery, in this world. A very wholesome and comfortable doctrine, and to which we have but one objection, namely, that it is not true. ~ Tom Jones by Henry Fielding
More Quotes from Literature about Misery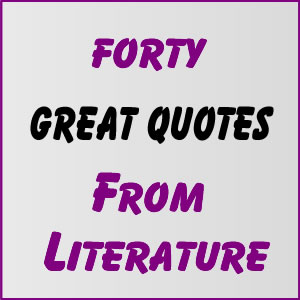 Need some advice or perspective?  Here are 40 great quotes from literature that may help.  These are some of our favorites from our words of wisdom quote collection.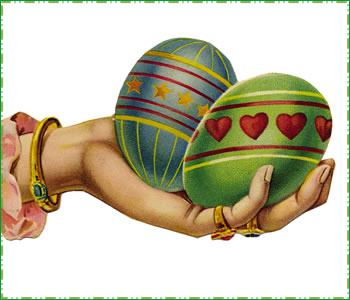 First of all, for those of you that celebrate the holiday, Happy Easter!
Secondly, I've added new quotes to the site. We're now over 2,500 quotes! If you have a quote that you'd like to see added to the site, you can submit your quote here.
Power resides where men believe it resides. No more and no less. ~ A Clash of Kings by George R. R. Martin
My civilization is not even skin deep—it does not go deeper than my clothes. ~ The Return of Tarzan by Edgar Rice Burroughs
We have only one story. All novels, all poetry, are built on the never-ending contest in ourselves of good and evil. ~ East of Eden by John Steinbeck
He lives, then, on ginger-nuts, thought I; never eats a dinner, properly speaking; he must be a vegetarian then; but no; he never eats even vegetables, he eats nothing but ginger-nuts. My mind then ran on in reveries concerning the probable effects upon the human constitution of living entirely on ginger-nuts. ~ Bartleby, the Scrivener by Herman Melville
I have never understood this quote.  If this makes sense to anyone please explain it to me.
Hell is an idea first born on an undigested apple-dumpling; and since then perpetuated through the hereditary dyspepsias nurtured by Ramadans. ~ Moby Dick by Herman Melville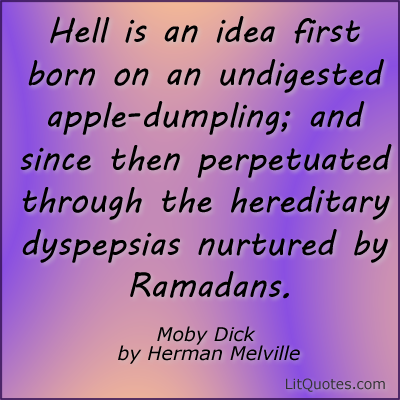 I've posted this on the LitQuotes Facebook page as well as the LitQuotes Twitter Feed for easier sharing.
"We are plain quiet folk and have no use for adventures. Nasty disturbing uncomfortable things! Make you late for dinner!" ~ The Hobbit by J. R. R. Tolkien
"Adventurer" — he that goes out to meet whatever may come. Well, that is what we all do in the world one way or another. ~ Allan Quatermain by H. Rider Haggard
His love of danger, his intense appreciation of the drama of an adventure–all the more intense for being held tightly in–his consistent view that every peril in life is a form of sport, a fierce game betwixt you and Fate, with Death as a forfeit, made him a wonderful companion at such hours. ~ The Lost World by Sir Arthur Conan Doyle
It is in vain to say human beings ought to be satisfied with tranquillity: they must have action; and they will make it if they cannot find it. ~ Jane Eyre by Charlotte Bronte
By this, he seemed to mean, not only that the most reliable and useful courage was that which arises from the fair estimation of the encountered peril, but that an utterly fearless man is a far more dangerous comrade than a coward. ~ Moby Dick by Herman Melville
See More Adventure Quotes from Literature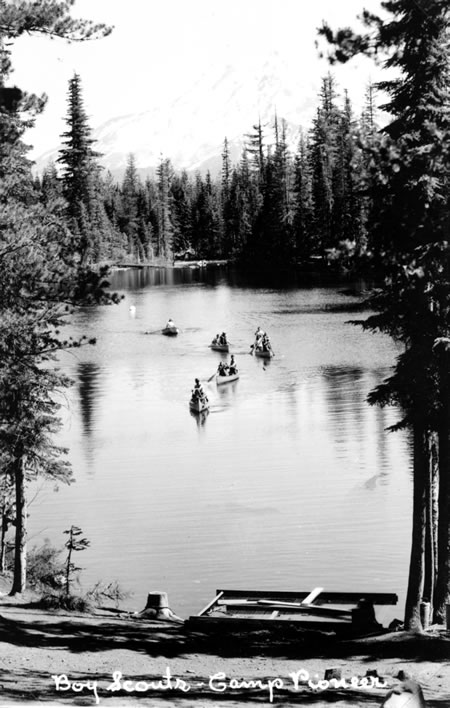 For those of you living on the East Coast of the United States it might be hard to believe, but spring really is on its way.  Really! Here are some quotes from literature to let you know what will soon be coming your way.
It was an ideal spring day, a light blue sky, flecked with little fleecy white clouds drifting across from west to east. The sun was shining very brightly, and yet there was an exhilarating nip in the air, which set an edge to a man's energy. ~ The Adventure of the Copper Beeches by Sir Arthur Conan Doyle
It was that period in the vernal quarter when we may suppose the Dryads to be waking for the season. The vegetable world begins to move and swell and the saps to rise, till in the completest silence of lone gardens and trackless plantations, where everything seems helpless and still after the bond and slavery of frost, there are bustlings, strainings, united thrusts, and pulls-all-together, in comparison with which the powerful tugs of cranes and pulleys in a noisy city are but pigmy efforts. ~ Far From The Madding Crowd by Thomas Hardy
For, as when the red-cheeked, dancing girls, April and May, trip home to the wintry, misanthropic woods; even the barest, ruggedest, most thunder-cloven old oak will at least send forth some few green sprouts, to welcome such glad-hearted visitants. ~ Moby Dick by Herman Melville
"That is one good thing about this world. . .there are always sure to be more springs." ~ Anne Of Avonlea by Lucy Maud Montgomery
The early mist had vanished and the fields lay like a silver shield under the sun. It was one of the days when the glitter of winter shines through a pale haze of spring. ~ Ethan Frome by Edith Wharton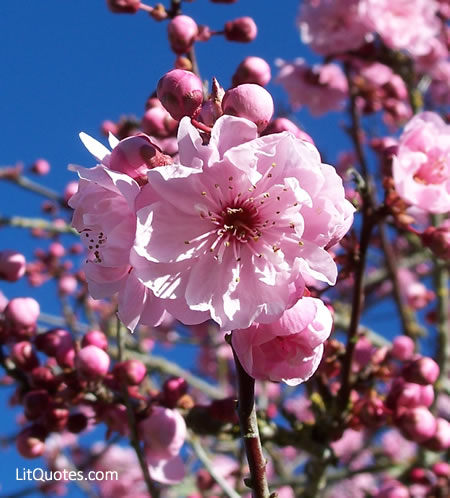 See More Literary Quotes About Spring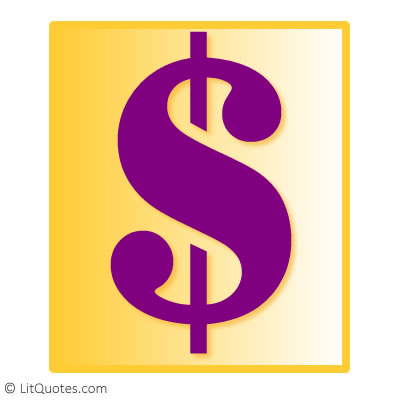 Don't be alarmed, but tax day is coming!  That sad and inevitable fact has got me reviewing my budget and thinking about money.
"Money, you think, is the sole motive to pains and hazard, deception and deviltry, in this world. How much money did the devil make by gulling Eve?" ~ The Confidence-Man by Herman Melville
"Let me give you a tip on a clue to men's characters: the man who damns money has obtained it dishonorably; the man who respects it has earned it." ~ Atlas Shrugged by Ayn Rand
"Death and taxes and childbirth! There's never any convenient time for any of them!" ~ Gone With The Wind by Margaret Mitchell
It has been said that the love of money is the root of all evil. The want of money is so quite as truly. ~ Erewhon by Samuel Butler
I have learned one thing, my friend 'one can get nearly everything with money. It is the hidden machinery which makes the world of success go round. With brains, you say? Yes, money and brains, but without the money brains seldom win alone. ~ No Defense by Gilbert Parker
More Quotes About Money From Literature
"Tell Wind and Fire where to stop," returned madame; "but don't tell me." ~ A Tale of Two Cities by Charles Dickens
Could I come near your beauty with my nails,
I could set my ten commandments in your face. ~ Henry VI, Part Two by William Shakespeare
"How beautiful you are! You are more beautiful in anger than in repose. I don't ask you for your love; give me yourself and your hatred; give me yourself and that pretty rage; give me yourself and that enchanting scorn; it will be enough for me." ~ The Mystery of Edwin Drood by Charles Dickens
"Holy men? Holy cabbages! Holy bean-pods! What do they do but live and suck in sustenance and grow fat? If that be holiness, I could show you hogs in this forest who are fit to head the calendar. Think you it was for such a life that this good arm was fixed upon my shoulder, or that head placed upon your neck? There is work in the world, man, and it is not by hiding behind stone walls that we shall do it." ~ The White Company by Sir Arthur Conan Doyle
"From hell's heart I stab at thee; for hate's sake I spit my last breath at thee." ~ Moby Dick by Herman Melville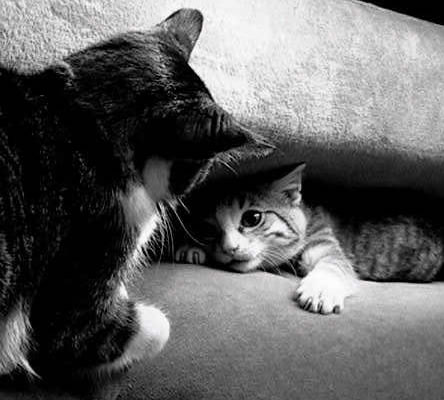 I am wise enough to know that there are some perils from which a man must flee. ~ The Two Towers by J. R. R. Tolkien
"My daughter, there are times of moral danger when the hardest virtuous resolution to form is flight, and when the most heroic bravery is flight." ~ Our Mutual Friend by Charles Dickens
By this, he seemed to mean, not only that the most reliable and useful courage was that which arises from the fair estimation of the encountered peril, but that an utterly fearless man is a far more dangerous comrade than a coward. ~ Moby Dick by Herman Melville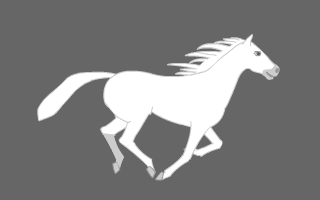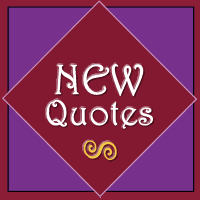 Yesterday I added new quotes to the collection.  Here are my favorites from the new batch.  Remember that if you have a quote that you'd like to see added, you can contribute a quote.
Fair speech may hide a foul heart. ~ The Two Towers by J. R. R. Tolkien
"Why, sometimes I've believed as many as six impossible things before breakfast." ~ Through the Looking-Glass by Lewis Carroll
"Money, you think, is the sole motive to pains and hazard, deception and deviltry, in this world. How much money did the devil make by gulling Eve?" ~ The Confidence-Man by Herman Melville
"Since mine own doors refuse to entertain me,
I'll knock elsewhere, to see if they'll disdain me." ~ The Comedy of Errors by William Shakespeare
"Words," said the host, at length, "is worse'n bullets. You never know what they'll hit." ~ The Night Horseman by Max Brand
Other LitQuotes Features